CFH One of Four Virginia Entities Selected to Participate in New ARS Program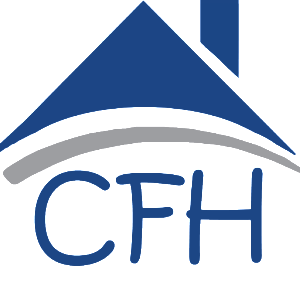 Dumfries, Va. – CFH, Inc., a 40-year-old Dumfries-based nonprofit which provides sustainable housing solutions and life skills, is one of four entities statewide selected to participate in Virginia's new Acquire, Renovate, Sell program (ARS). This collaborative program of the Virginia Department of Housing and Community Development (DHCD) and the Virginia Housing Development Authority (VHDA) features a $2.5 million fund designed to help first-time buyers become owners. ARS grantees will acquire homes with leveraged funding, renovate the homes with ARS funding and then resell the homes at fair market value. All activities funded through ARS will benefit individuals and families with incomes at or below 80 percent of area median income (AMI).
"We couldn't be more excited about this program and the opportunity we'll have to provide housing solutions to more deserving individuals and families," said CFH Executive Director Karen DeVito. "It's gratifying to know that CFH's reputation for performance excellence and fiscal prudence have earned us this opportunity." DeVito and CFH have extensive experience with programs similar to ARS, having helped achieved high-performance recognition through its success in Virginia's Neighborhood Stabilization Program (NSP). Through NSP and a separate down payment assistance program, CFH was able to help seven households become homeowners in 2018.
The ARS program will allow CFH flexibility in several key areas including acquisition type, region, and resale. Under this program, CFH will acquire homes using its own line of credit, renovate the home with ARS funding using other leveraged sources if necessary, and resell the property at fair market value. The home will be marketed for the first 60 days to first-time homebuyers, at which time the property can be sold to any applicant who will occupy the home as their primary residence.
This year, CFH celebrates 40 years of helping to create affordable and sustainable housing solutions in Northern Virginia. In 2018, CFH was able to create housing opportunities for nearly 600 individuals and families. CFH's continuum of housing solutions addresses a variety of challenges and needs for limited-income housing in the community: security deposit assistance; senior rental subsidies; down payment assistance; workforce rental opportunities; homeownership initiatives; and a 16-week life skills program called Choices. The Board of Directors of CFH represents a diverse group of individuals who provide expertise in business, development, legal services, financial services and the real estate industry.