GEORGE DAVIES NAMED EXECUTIVE DIRECTOR OF CFH AS KAREN DEVITO RETIRES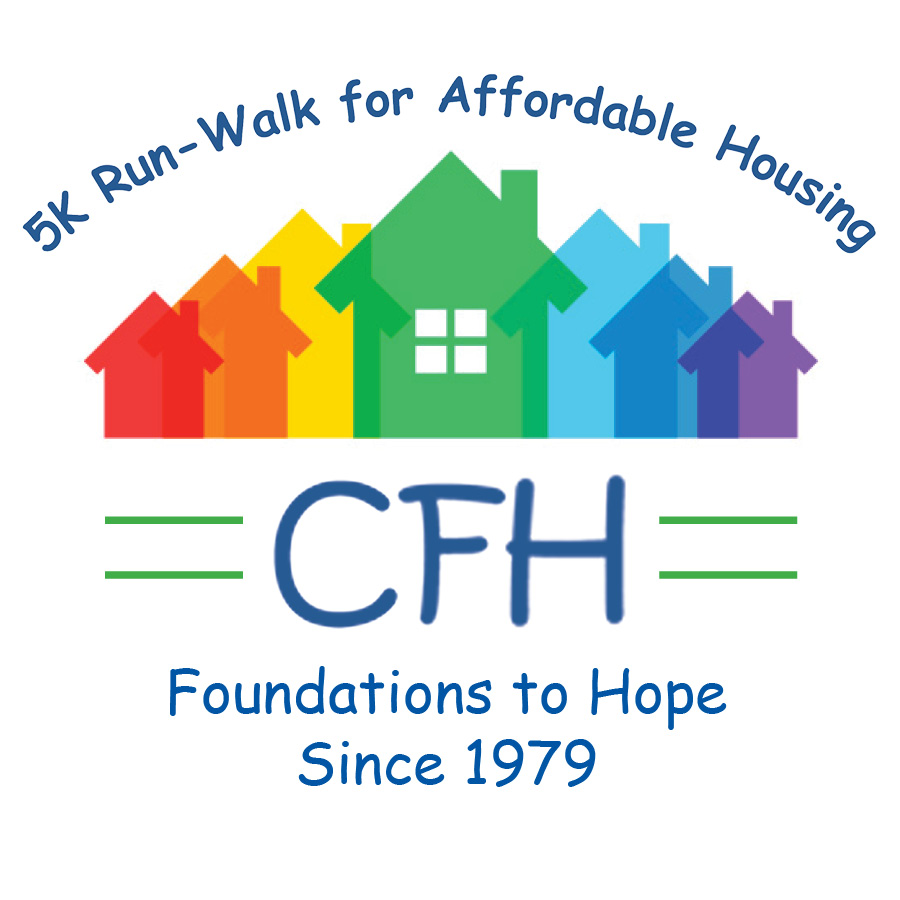 Dumfries, Va. – CFH, Inc., a 40-year-old Northern Virginia nonprofit that provides sustainable housing solutions and life skills education to area residents, has named George Davies of Leesburg, Va. as its new executive director. According to Board President Alice Haase, Davies will take over for the current executive director, Karen DeVito, when she retires at the end of this year.
For the past seven years, Davies has worked at Fellowship Square, which provides quality housing in Reston, Woodbridge and Upper Marlboro for some 800 low-income seniors who can live independently. During his time at Fellowship Square Davies was tasked with administering a $3.2 million program budget and overseeing 30 staff members. Davies has a masters degree in Urban and Regional Planning from Virginia Commonwealth University and is a member of the American Planning Association and the National Association of Housing & Redevelopment Officials.
            Davies will take over an organization that has grown significantly both in presence and in people served during DeVito's 17-year tenure.  CFH has helped to provide sustainable housing solutions to families in 21 counties, cities and towns through a variety of programs that include: senior rental assistance, security deposit assistance, affordable and workforce rental homes, down payment assistance and homeownership solutions.  CFH also recently purchased the East End Mobile Home Park in Manassas, which had faced condemnation and the eviction of more than 250 people. CFH purchased the property for $1.4 million and began the long process of repairing the water and sewage lines, and helping to give 56 households a clean, functional and safe place to call home.  CFH is currently beginning to implement a second phase of community improvements. 
CFH was also just selected to be one of only four organizations in Virginia to receive special funds through the Commonwealth's new Acquire, Renovate, Sell program (ARS). This collaborative program of the Virginia Department of Housing and Community Development (DHCD) and the Virginia Housing Development Authority (VHDA) features a $2.5 million fund designed to help first-time buyers become owners. ARS grantees will acquire homes with leveraged funding, renovate the homes with ARS funding and then resell the homes at fair market value. All activities funded through ARS will benefit individuals and families with incomes at or below 80 percent of area median income (AMI).
"We could not be more grateful for everything Karen DeVito has done for this organization," said CFH Board President Alice Haase. "George Davies is an outstanding choice to continue to build on the legacy of all who have gone before and take ÇFH into our next phase of pursuing our important mission."
About CFH
This year, Dumfries-based CFH celebrates 40 years of helping to create affordable and sustainable housing solutions in Northern Virginia.  The organization was originally named  Catholics for Housing, founded by the late Father Gerard Creedon and some local parishioners in response to a Bishop's call to action regarding homelessness in 1979.   In 2019, CFH was able to create housing opportunities for nearly 600 individuals and families.  CFH's continuum of housing solutions addresses a variety of challenges and needs for limited-income housing in the community: security deposit assistance; senior rental subsidies; down payment assistance; workforce rental opportunities; and homeownership initiative. The Board of Directors of CFH represents a diverse group of individuals who provide expertise in business, development, legal services, financial services and the real estate industry.  For more information on CFH and its programs, visit www.cfhva.org.
#####
CFH RECEIVES GOVERNOR'S HOUSING AWARD AS NEW LEADERSHIP TAKES OVER AT 40-YEAR OLD VIRGINIA NONPROFIT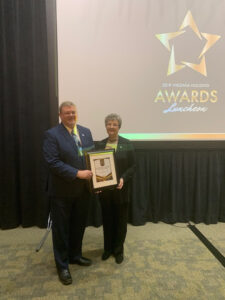 Pictured here at the Virginia Governor's Housing Conference are the incoming and outgoing executive directors of CFH, Inc., a 40-year-old Northern Virginia nonprofit that provides sustainable housing solutions and life skills education to area residents.  The new executive director, George Davies, is pictured here with the retiring Karen DeVito as the organization won the award for Best Preservation or Renovation of an Affordable Community for its role in purchasing, preserving and improving the East End Mobile Home Park in Manassas for some 200 residents.