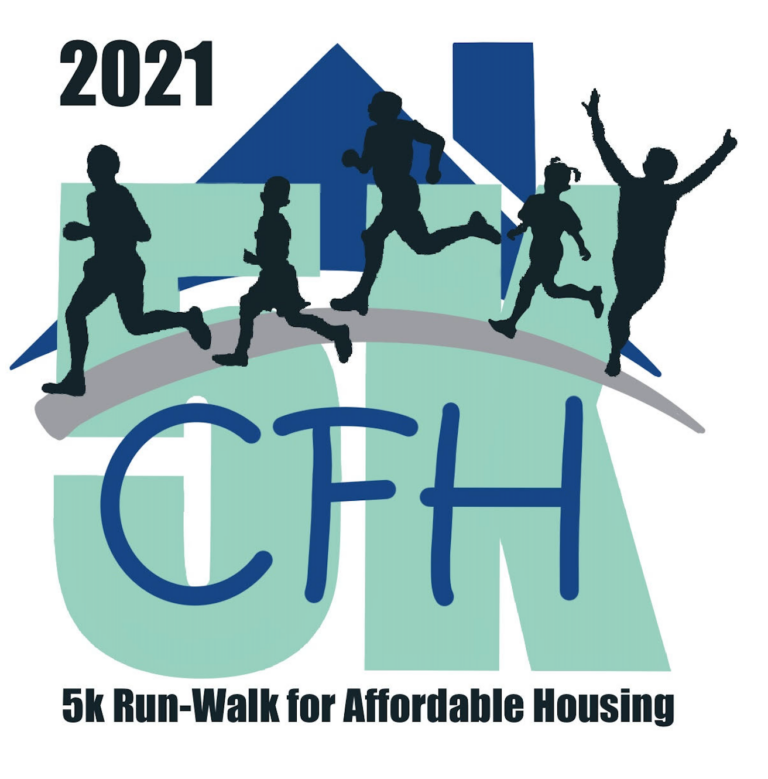 Let's Run - Let's Walk - Let's Move - for Affordable Housing!
The ONLY CFH Fundraising Event in 2021
So Please Give Generously!
Proceeds Will Provide Much Needed Assistance to
Our Neighbors Who Need It – Now More Than Ever!
The pandemic has made the need for our help greater than ever – and finding the resources has been more challenging than ever. This will be our only fundraising event this year, and your participation has never mattered more! So please enjoy a lovely run or walk on the path of your choosing with friends and family between November 2 and November 14 and we can help our neighbors benefit from safe and stable homes, and from our life-changing programs!
Founded by Father Gerard Creedon and a group of Catholic parishioners, CFH has worked more than four decades to provide sustainable affordable housing, helping individuals and families along a path of self-sufficiency. Learn more about our work, including our rescue and rehab of East End Mobile Home Park, at cfhva.org.
HOW TO PARTICIPATE - Registration Deadline 10-26-2021
1. Register by October 26 – and chart a course for yourself.
Adults $40 • 16 and under $20
Register for the 2021 CFH 5K here. Determine the 5k (3.1-mile) course you'd like to follow, complete it any time between November 2 and 14, and post your results. Race packets will be mailed October 27.
4 ways to measure your route:
1. Use a route mapping website – such as Map My Run. They use Google Maps to help you plot out a route.
2. Try an app like RunKeeper or Runmeter which have GPS capabilities to measure your route.
3. With a bicycle – if you have an odometer, set it at zero and ride along the route.
4. Use your treadmill.
2. Spread the word – and post about the CFH Help Support Affordable Housing on your social media!
Let your friends and family know you're participating and encourage as many people as possible to register also. 
3. Host a Facebook fundraiser to support this event!
We'll be giving prizes to you who go above and beyond in helping us raise funds to meet this need! 
1. Search "fundraisers" using the Facebook search bar.
2. Click the arrow on the right side of the box.
3. Click "select charity."
4. Search for "CFH, Inc." and click on "Catholics for Housing, Inc." in Dumfries, VA.
5. Set your fundraising goal and confirm an end date of November 14 or later.
6. After clicking "next," create the title 2021 CFH 5K RUN WALK FOR AFFORDABLE HOUSING for the campaign and add a personal note and photo if you like.
7. Once you've added your cover photo, click "create" to make your campaign public! 
PRIZES FOR:
• Best Fundraiser • Most Team Participants Signed Up • Most Creative Social Media Post about the Race • Best Race Photo on Social Media • Most Facebook Posts • Most Tweets •
TITLE SPONSOR     $7500
Event "Presented by" [Title Sponsor] positioning on all event communications and promotions
Name & logo displayed in opening event starting line graphics
Name & logo presented on banner ad on CFH homepage with link to sponsor website
Logo displayed in event communications and sponsorship listings
Six social media mentions
Year long recognition on CFH website
30 second online commercial/promo during the event
Name prominent on event T-shirt
Logo displayed on event registration page
Option to include sponsor marketing material in registration packet
12 race registrations 

PLATINUM SPONSOR     $4000
Logo displayed in event communications and sponsorship listings
Four social media mentions
Six month-long recognition on CFH website with link to sponsor website
30 second online commercial/promo during the event
Sponsor name on event T-shirt
Option to include sponsor marketing material in registration packet
8 race registrations 
DIAMOND SPONSOR     $2500
Logo displayed in event communications and sponsorship listings
Four social media mentions
Three month-long recognition on CFH website with link to sponsor website
Sponsor name on event T-shirt
Option to include sponsor marketing material in registration packet4 race registrations
GOLD SPONSOR     $1000
Name displayed in event communications and sponsorship listings
Two social media mentions
Recognition on CFH website
Sponsor name on event T-shirt
3 race registrations
SILVER SPONSOR     $500
One social media mention
Recognition on CFH website
Sponsor name on event T-shirt
2 race registrations

BRONZE SPONSOR     $250
Pre-Event social media mention
Name displayed in event sponsorship listings
1 race registration

FRIEND SPONSOR     $100
Name displayed in event sponsorship listings
Recognition as sponsor of 3 youth registrations associated with East End Mobile Home Park

PLATINUM SPONSOR



DIAMOND SPONSORS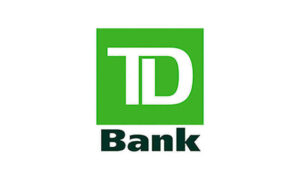 GOLD SPONSORS
Blue Mantle Technology
Clear Sky Properties LLC
John & Christine McLaughlin Family

SILVER SPONSORS
CastroHaase pllc
CK Enterprise LLC
The Davies Family
Jerome & India Jones
Nauticon Office Solutions
Realty with Luis
Shawn O'Neail
BRONZE SPONSORS
Callive, Inc.
Joan Thomas
Select Senior Options
FRIEND SPONSORS
The Hart Family
Knights of Columbus Council 8600
Michael Kitchen
Virginia Manufactured and Modular Housing
William Forster