CFH Kicks Off 4th Annual 5k at East End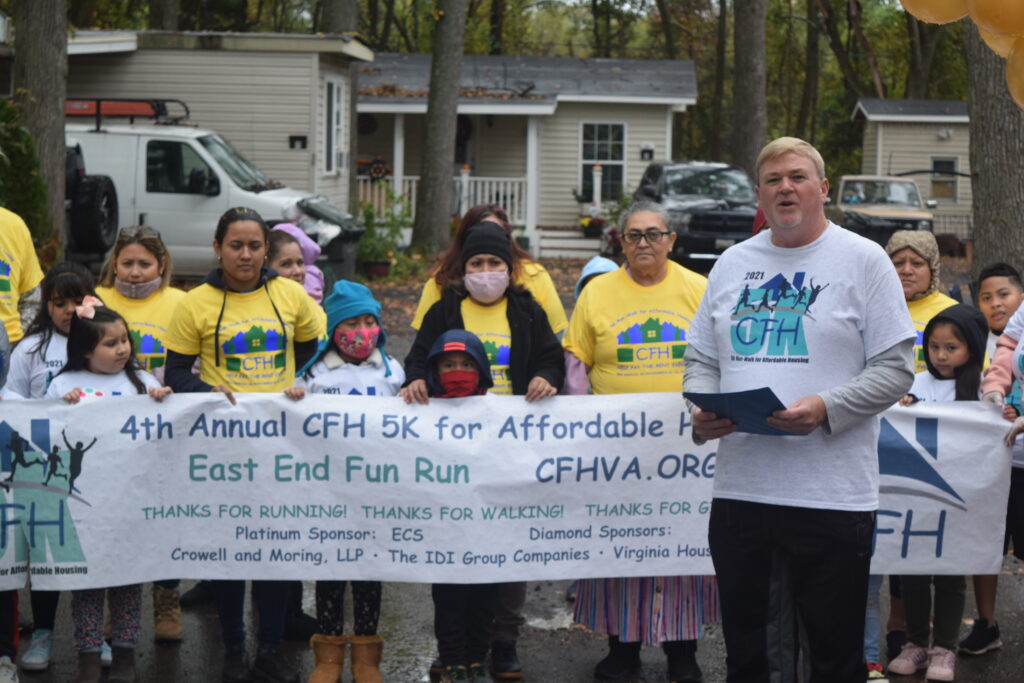 Manassas, Va., Nov. 3 — George Davies, executive director of CFH, Inc., kicked off the nonprofit's 4th Annual CFH 5k Run-Walk for Affordable Housing on November 2 with a Fun Run at East End Mobile Home Park in Manassas. The virtual 5K, which runs from November 2-14, benefits a variety of programs run by CFH, the organization that saved East End from condemnation four years ago and continues to implement community programs and improvements.
About CFH, Inc.
Founded in 1979, CFH provides assistance to individuals and families all along the continuum of housing needs, providing direct service programs to limited income households as well as workforce rental and homeownership opportunities and a comprehensive life skills program that helps people identify and reach their goals. The CFH board of directors represents a diverse group of individuals who provide expertise in business, development, architecture, financial services and real estate.