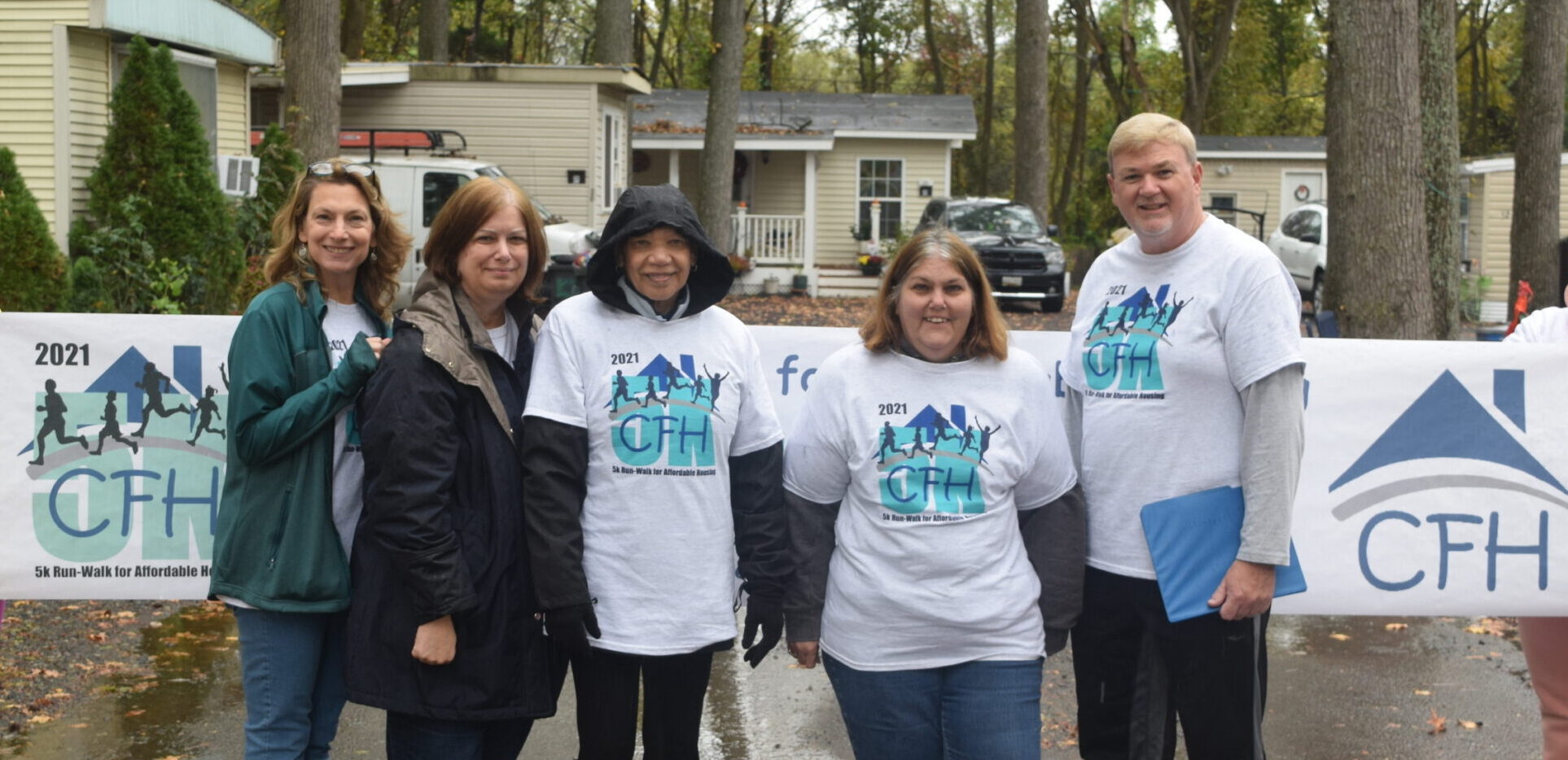 From Left to Right:
Cathy Yelvington – Fiscal Manager
Brenda Via – Office Manager

Melanie Bush – Associate Director

Helen Zurita – Community Liason
George Davies – Executive Director
Current Board Members are:
Charlie Einsmann, President
Joan Thomas, Vice President
Brian Tully McLaughlin, Secretary
Luis Castillo, Treasurer
Scott Sterling
Harry "Bud" Hart
Jerome Jones, Jr.
Susan Hoffler-Goodman

Christopher Daniels
Read the 2021 CFH Annual Report HERE.

We're social! Follow us on Facebook.
Help others learn about CFH by sharing this page on your facebook timeline.
CFH is a 501(c)(3) organization providing affordable housing opportunities to limited-income individual and families throughout Northern Virginia. CFH provides a continuum of housing services through security deposit assistance, rental assistance, rental homes and first-time homebuyer opportunities.